Jay Koolpix Environmental Scholarship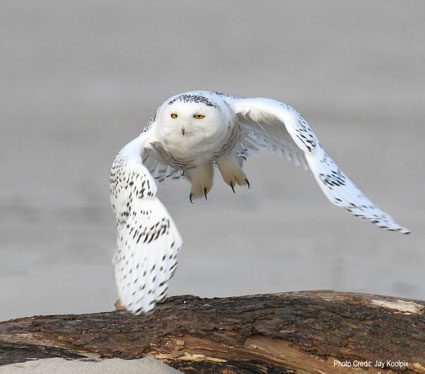 The South Shore Audubon Society has established a new college scholarship. With the generosity of Jay Koolpix, an avid bird photographer and environmentalist, SSAS will be offering a $1,000 Environmental Scholarship every year to a college junior, senior, or graduate student who is continuing their studies toward a degree in an area of biological or environmental science.
To be eligible, students should be pursuing a career in fields such as wildlife management, forestry, animal behavior, ecology, marine biology, oceanography, mammalogy, ornithology or some aspect of sustainable or renewable energy.
Applicants must be residents of Nassau County and/or attend a college in Nassau or Suffolk County.
For more information, please contact Betsy Gulotta, eagulotta@optonline.net, or Betty Borowsky, bborow@optonline.net.
Applications are due by April 30, 2023.
Snowy Owl photo courtesy of Jay Koolpix