Events and Monthly Membership Meetings
About Monthly Membership Meetings
Each month from September through May, South Shore Audubon Society presents a nature-themed program. All are invited to attend; there is absolutely no charge and refreshments are served.
TIME: 7:30 P.M.
PLACE: Freeport Memorial Library - 144 W. Merrick Rd. (at S. Ocean Ave.)
DATE: Tuesday, April 10, 2018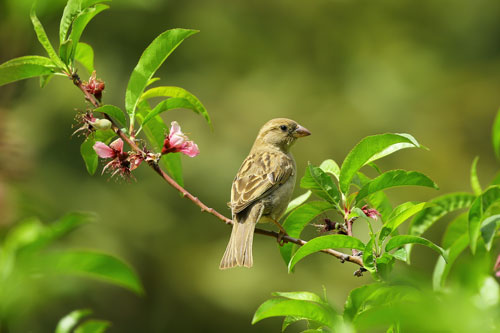 SPEAKER: Joyann Cirigliano
TOPIC: My Yard Is for the Birds: The Things That Birds Look for in a Suburban Yard
After gardening, bird-watching is America's favorite pastime. Many gardeners are also bird-watchers, and vice versa. Sadly, because of habitat loss, climate change, and other issues, many species of birds are in decline. By using our yards, we can help our avian neighbors increase their numbers. Find out what our feathered friends (and other wildlife) look for in our yards and what we need to put there. Becoming good stewards and ecoscaping our yards can help restore balance and create safe harbors for wildlife in otherwise sterile environments. By blending aesthetics and ecology, landscapes that are both very attractive and highly functional can be created. Please bring questions, curiosity, and an open mind.
Our speaker this month is the president of Smithtown-based Four Harbors Audubon Society, an officer of the NYS Audubon Council, and a Certified Nursery and Landscape Professional. She is also certified as a National Wildlife Federation Wildlife Habitat Landscape Professional and is the proprietor of Joy's Forever Endeavor, which specializes in native plant and wildlife habitats, ecoscaping, sustainability, invasive plant species, and other gardening and environmental issues. She also works at Atlantic Wholesale Nurseries in Dix Hills, an ethical grower and re-wholesaler that provides quality plant material to the horticultural industry, arboretums, and parks. She has designed and installed nine native plant habitat display gardens on Long Island to date. Join us!