Events and Monthly Membership Meetings
Monthly Membership Meeting
About Monthly Membership Meetings
Each month from September through May, South Shore Audubon Society presents a nature-themed program. All are invited to attend; and there is absolutely no charge.
DATE: Tuesday, December 8, 2020 - TO BE HELD ONLINE
TIME: 7:30 P.M.
PLACE: TO BE HELD ONLINE UNTIL FURTHER NOTICE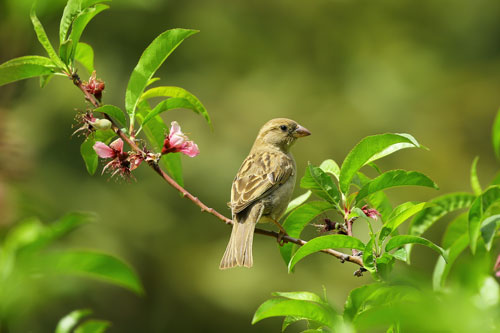 Speaker(s): Shaibal S. Mitra
Topic: Bird Migration on Long Island
Details: Long Island is an exceptional place to observe birds, owing to its diversity of habitats and geographic position. It is also a challenging environment for birders to navigate, for these same reasons, and because it is so densely urbanized. This talk will survey some of the many places on Long Island where birds can be sought, with special attention devoted to shorebirds during spring, pelagic birds from land during summer, the visible migration of hawks and many other species during fall, and gulls and waterfowl during winter. Similarities and differences between the North and South Shores, and between western and eastern Long Island will also be discussed, with tips on how to tailor one's field approach by region and season. Bird migration occurs throughout the year on Long Island -- and elsewhere as well. Birders can deepen their appreciation of birds and their insights into the natural world by learning to recognize seasonal movements at unexpected times and in unexpected places -- including right in one's own neighborhood.
Shai Mitra has studied birds in the northeastern United States and around the world for more than 35 years. He received a BA in Biology from Cornell Univesity in 1989 and a PhD in Evolutionary Biology from the University of Chicago in 1996. From 1996-2000 he operated a major bird-banding station at the Fire Island Lighthouse, on the South Shore of Long Island. Currently, he is an Assistant Professor of Biology at the College of Staten Island, with research interests in the areas of avian ecology, evolution, and conservation. Shai is Editor of The Kingbird, the quarterly publication of the New York State Ornithological Association; co-compiler of bird records for the New York City and Long Island region; Chair of the Rhode Island Avian Records Committee; and co-compiler of the Southern Nassau County and Napatree, Rhode Island, Christmas Bird Counts.
The Zoom link and phone number will be posted here and on our Facebook page under Events before the program.
---
The Story of Plastic
DATE: Tuesday, December 15, 2020
TIME: 7:30pm
PLACE: ONLINE
Please register for The Story of Plastic here
The Story of Plastic is a battle cry for the current movement to reduce plastic pollution, a reality check about where plastics come from, and a rare glimpse into how the entire plastic production system pollutes and marginalizes communities, long before plastic pollution makes its way into the ocean.
Called "the most important documentary of the year" by Indie NYC, The Story of Plastic can be viewed for free on your own time between December 8th and December 15th. The link to view will be sent to all registrants one week prior to our December 15th panel discussion. See you there!
Brian Langloss is the New York Campaign Organizer for Oceana. Oceana has been campaigning in New York State building support for the Break Free From Plastic Pollution Act (see the September 2020 Skimmer), plus advancing ordinances at the local level to curb plastic pollution.
Read Indie NYC's review here (scroll to The Story of Plastic)
---