Events and Monthly Membership Meetings
About Monthly Membership Meetings
Each month from September through May, South Shore Audubon Society presents a nature-themed program. All are invited to attend; there is absolutely no charge and refreshments are served.
TIME: 7:30 P.M.
PLACE: Freeport Memorial Library - 144 W. Merrick Rd. (at S. Ocean Ave.)
DATE: Thursday, October 10, 2019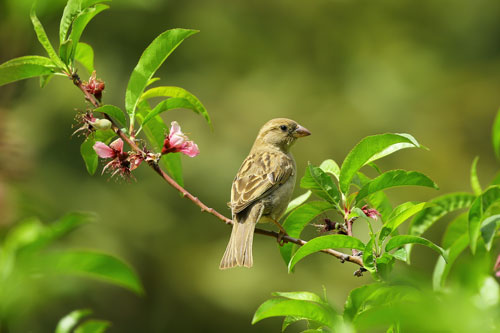 Speakers: Heff Stoppe
Topic: Great Horned Owl Family at Hempstead Lake State Park
Details: For our October meeting, Heff Stoppe (the name he uses on Facebook, Flickr, and Instagram, which plays on photography's f-stop) will be making his first appearance as SSAS's guest speaker. Ray is a computer network engineer and security specialist who has been a photography enthusiast for over 30 years, starting in his teens when his father gave him a Zenith film camera, which he "promptly destroyed by taking it apart." His father recently informed him that the camera would have been worth around $9,000 today as a collectable.
Four years ago, Ray purchased an advanced DSLR (digital single-lens reflex camera) and a "decent" short lens, and started visiting local parks. While photographing landscapes and some ducks, he encountered a hawk but found his lens' focal length wanting; his next purchase was a 400-mm zoom lens and he was "off and running with the bird photography obsession." Since that encounter, he has learned to love nature and appreciate the animals much more. His photos are very bird-centric, with the occasional squirrel or butterfly.
Ray will share his encounters in Hempstead Lake State Park since 2016 with the Great Horned Owls that gained attention as parents this year, successfully nesting in an easily viewed tree that is among the thousands that SSAS is trying to save from the Governor's Office of Storm Recovery's federally funded ax. Ray captured the birth, rescue, fledging, and flight of their owlets. Join us!