Events and Monthly Membership Meetings
About Monthly Membership Meetings
Each month from September through May, South Shore Audubon Society presents a nature-themed program. All are invited to attend; and there is absolutely no charge.
TIME: 7:30 P.M.
PLACE: TO BE HELD ONLINE UNTIL FURTHER NOTICE
DATE: Tuesday, May 12, 2020 - TO BE HELD ONLINE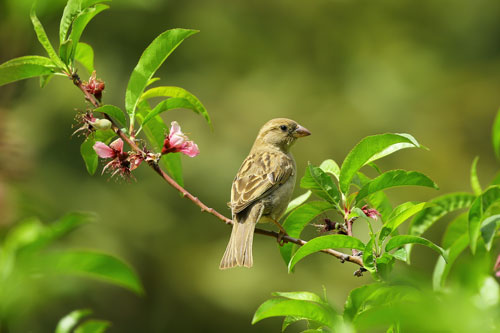 Speaker(s): Ken Elkins
Topic: Bird Nests
Details: BIRD NESTS: We see birds as they're feeding and hear them singing, but their lives in and around the nest are hidden high in the trees or dense in the brush. The feat of building a nest is impressive, and we'll explore some of the most unique and creative nest builders. Then we'll also get a glimpse into their secret lives of feeding and raising their young.
Presented by Ken Elkins, Community Conservation Manager, Audubon CT
Ken's interest in birds started when he was 10 years old, while watching the birds at his grandmother's feeders in Vermont, and he has been obsessed ever since. After earning a degree in Environmental Biology and Interpretation from SUNY College of Environmental Science and Forestry, he started his career in conservation education at Westmoor Park in West Hartford, CT and quickly moved onto Connecticut Audubon Society. There, he taught at all 5 of their Audubon Centers and became their Director of Education. He led many EcoTravel trips and organized their World Series of Birding team for 8 years.
In 2008, Ken moved onto National Audubon, where he's now the Community Conservation Manager, based at the Audubon Center at Bent of the River in Southbury. As a 2011 TogetherGreen Fellow, Ken co-developed the nationally recognized Bird Tales program and training materials with dementia care specialist Randy Griffin. He has trained over 100 dementia care staff and volunteers to implement the Bird Tales program 10 states, Canada, and Great Britain. Ken is past-President of the Connecticut Ornithological Association. He has served as the Christmas Bird Count compiler for the Woodbury-Roxbury CBC since 2012 and is a Regional Coordinator for the 2018-2020 Connecticut Bird Atlas project.