Events and Monthly Membership Meetings
About Monthly Membership Meetings
Each month from September through May, South Shore Audubon Society presents a nature-themed program. All are invited to attend; there is absolutely no charge and refreshments are served.
TIME: 7:30 P.M.
PLACE: Freeport Memorial Library - 144 W. Merrick Rd. (at S. Ocean Ave.)
DATE: Tuesday, December 11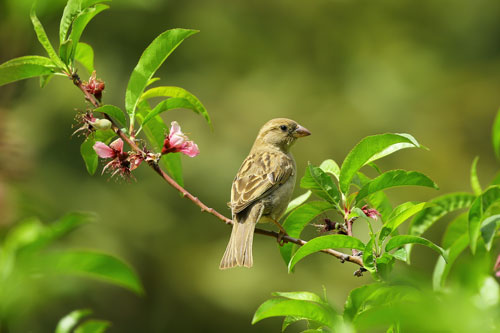 SPEAKER: Stella Miller
TOPIC: Why Birds Matter, the Threats They Face, How We Can Help
More than ever, people are beginning to appreciate birds. Yes, they are gorgeous, but we are also impressed and humbled by their athleticism and awe-inspiring feats. Unfortunately, birds are in trouble. According to the 2016 "State of the Birds Report," one third of all of North America's birds are in need of conservation action due to a myriad of factors. The gravest threats are habitat loss, window collisions, climate change, cat predation, accidental bycatch, overfishing of forage fish stocks, and pollution. But why should we even care? And what can we do to help? This program will explain why birds matter, the perils they face, and how we can, as individuals and communities, work together to help protect them.
Stella Miller, Conservation, Education, and Outreach Manager at Wild Birds Unlimited, and a lifelong conservationist, is the former president of Huntington–Oyster Bay Audubon, a position she held for over ten years. Since 2006, Stella has spearheaded conservation advocacy efforts such as a national "Save Our Raptors" campaign, "Long Island to Guatemala: The Avian Connection" partnership, the Long Island "Keep Your Cats Indoors" educational campaign, and a Bird Friendly Communities Initiative which included designing a native demonstration garden at Sagamore Hill National Historic Site. She is also the cofounder of the Preserve Plum Island Coalition. At Wild Birds Unlimited, she continues to advocate for birds, and spread the message of the critical need to not only protect, but to create, habitat for wildlife.