Bird Walks
Bird walks led by a member of SSAS are conducted nearly every Sunday morning from late August through early June. Walks are open to the public and are free of charge. We especially encourage youngsters to attend.
All walks start at 9:00 A.M.
There is no walk if it rains or snows or temperature is below 25°F.
For more information or in case of questionable weather conditions, please phone Joe at 516 467-9498.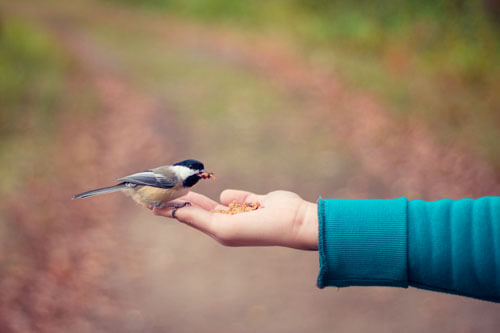 May 26, 2019
Hempstead Plains
Take Meadowbrook Parkway Exit M4, west towards Nassau Coliseum and Charles Lindbergh Blvd. Follow Charles Lindbergh Blvd. a short distance to first exit on right, East Parking Area for Nassau Community College. Turn right into East Parking Area and see entrance to Hempstead Plains ahead to the right. There is parking at the Entrance.
June 2, 2019
Hempstead Lake State Park
From the Southern State Parkway, take Exit 18 (Eagle Avenue) south to Field 3 (use second park entrance and make an immediate left turn.)
June 8, 2019 (Saturday)
Marine Nature Study Area
From Sunrise Highway in Rockville Centre, turn onto Long Beach Road, traveling south. Proceed to Waukena Avenue and turn left. From this point onward, there are brown signs directing visitors to the sanctuary. Turn right onto Park Avenue (at a traffic light), then turn left onto Golf Drive. Continue on Golf Drive to Slice Drive, turn right, and proceed one short block into the sanctuary.
August 18, 2019
Norman J. Levy Park and Preserve
From the Meadowbrook Parkway, use the Merrick Road M9 east exit. Enter the Department of Sanitation entrance immediately on right (if you're driving west on Merrick Road, make a U-turn after Central Boulevard and before the Meadowbrook Parkway). Look for signs to Levy Park and Preserve parking lot.
August 25, 2019
Mill Pond Park
Use street parking on the westbound side of Merrick Road. The park is four blocks west of the Wantagh State Parkway.
September 1, 2019
Jamaica Bay Wildlife Refuge
From the Southern State Parkway, travel west to the Belt Parkway. Exit at Cross Bay Boulevard (Exit 17) south. Continue south on Cross Bay Blvd. through Howard Beach and over the North Channel Bridge (also known as the Congressman Joseph P. Addabbo Bridge). The entrance to the refuge parking lot is on the right side of the road, at a traffic light approximately one and a half miles past the bridge.
September 8, 2019
Hempstead Lake State Park
From the Southern State Parkway, take Exit 18 (Eagle Avenue) south to Field 3 (use second park entrance and make an immediate left turn.)